476 = 476


10 x 1000 = 10 000
The largest online matching (dating) site in the United States – Match.com – has 1.3 million paid subscribers and 15 million total users. Total online US dating site users stands at 80 million…in China 140 million..and in India 15 million.
Projections are that by 2030 40% of all singles in the UK will not marry at all and currently over 800 dating sites operate nationally.
The largest dating site in Europe is Meetic with more than 30 million peope having a free personal profile on one of its sites. Meetic in 2007 already had revenues of $166 million — almost exclusively from subscription fees that range from $47 to $85 a month. Meetic is now for sale for $500 million.
The online dating industry worldwide is projected to be worth $1.3 billion in 2013.
Clearly massive.
Surprisingly, the technical online matching process is still very much in the dark ages. Users usually complete an online questionaire upon which statistical matchings are made according to correlations between different categories.
One of the most thorough statistical matching sites has a questionaire with 476 personal questions.
There is a huge problem though :
Much of our personal lives are difficult to capture with Yes/No tick boxes. I might love horse-racing but only through watching it, and then only once or twice a year. I might be looking for a vivacious partner with unpredictable "joie de vivre", but also somebody that can be serious and consistent when it comes to the things that are important to me.
Love is gray…like language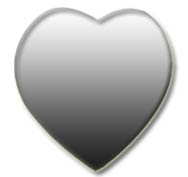 Around all natural language concepts are words with very much the same meaning. Gatfol is a patented algorithmic semantic (meaning) engine. Unlike anything today, Gatfol can easily find massive volumes of semantic equivalent (same meaning) groups of words for other groups of words.
If I like horse-riding, fox hunting and dressage, Gatfol can label it with "equestrian sports". If I like pizza take-outs, the odd plate of spaghetti bolognese and sometimes some pasta primavera, Gatfol could supply "Italian cuisine".
Gatfol can produce up to a thousand semantic equivalents
of all word sizes for any substantial word group.
By supplying just ten detailed aspects that I love and applying Gatfol power, these 10 elements can match to up to 10 000 likes in all the millions of potential partners out there.
If Andy likes "..things to be always a certain way, my socks to be packed two-by-two and my car washed every Saturday at 13h00.. ", he might match perfectly well with Helga in Switzerland that's merely "perfectionistic when not on holiday".
Now we do not have to "tick" ourselves into elementary partnerships anymore – by merely running some Facebook pages and Twitter feeds through Gatfol, all our gray characteristics can be matched in powerful multi-word fashion to open up millions more possible liaisons than currently possible.
 With Gatfol, love is pulsatingly, excitingly red….