Dec 21, 2011 – "the Ethiopian trees that produce much of the world's frankincense are
declining so dramatically that production could be halved over the next
15 years and the trees themselves could decline by 90% in the next 50 years"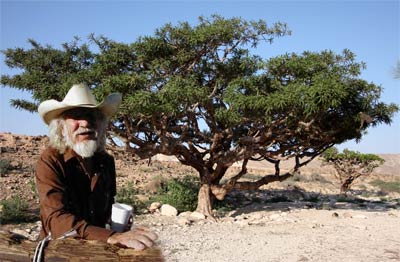 Frankincense oil currently sells for $300 a kilogram.
 Demand projections worldwide for use in perfumes and health are robust.
 Each tree needs 25 m² of growing space.
 The Arizona USA climate and soils are ideal for establishing a frankincense "farm".
 1120 Acres in Arizona currently sells for $2.2 million.
 1120 Acres grows 180 000 trees.
 Each tree produces 300g of frankincense oil a year.
 First harvests occur after 8-10 years.
 180 000 Trees bring in a turnover of $16 million a year.
 Seeds for 180 000 trees cost $16 000.
 Low cost manual labour is sufficient to bring in the harvest.
 Frankincense trees are hardy, require almost no water and need minimal maintenance.
            
Planning to retire in ten years and want to become rich at the same time…..
Forget stocks and bonds…
 
Use Gatfol…see what is out there…make money…