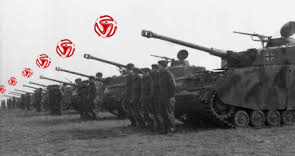 After more than a decade of fine tuning, Google (and other search engines) have improved ranking algorithms at magnitude. Gone are the days of multiple keyword padding – even with accurate grammar inside high-level semantic structures. Search engines have effectively become language- and industry savvy "examiners" of web page content – analogous to a university professor grading pages of a thesis.
It is essential to know what the search engine "professor" values:

"Provide high-quality content on your pages, especially your homepage. This is the
single most important thing to do." (Google)
It is almost impossible to drive search engine optimisation today without
adding semantically valuable, highly intelligent, industry-targeted language content:
"Make sure that other sites link to yours." (Google)
Before the FIFA world cup football game between Germany and Brazil (which Germany won 7-1), Google returned 210 results for the unique word combination "Brazil Blitzkrieg". The morning after – 503 000.
When suddenly spiking "hot" web word combinations are incorporated at innovative semantic level into enterprise blog posts and other online social marketing, the enterprise brand can – with little effort and cost – be dragged into top-end search returns through content linkages to sites also temporarily trending these concepts.
Gatfol's role is not merely to take web word combinations and find immediate synonyms, but to extract the meaning and related context of these and use it as an expansion linking factor. "Brazil Blitzkrieg" can powerfully become "German rumble in the jungle", with strong search engine first page traction to a wider set of external sites. This broad concept catchment drives online exposure with more degrees of freedom around narrow keywords.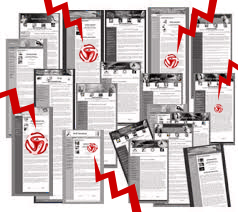 Gatfol drives hot web word combinations to sweep surrounding
enterprise concepts in real time for finely targeted semantic attacks…