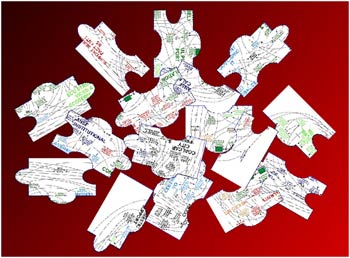 Mr Bernard Fadmof
B. Comm, PG Dip. Tax Law, BA Psych, CA (MA), EMDA (GF)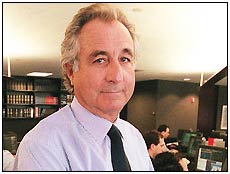 You received an e-mail from Mr Fadmof :
Hi
I saw an article on your company and am very intrigued. I own WorldWideWeb.com and will be developing it very soon and would like to integrate your products on WorldWideWeb. Right now I am involved with a company that is going public in the next few months and I have several million of its shares. They are using a self distribution model and will be doing a second IPO and then that same team will be available to me and I will make WorldWideWeb.com public. I will be looking for companies like yours to purchase a percentage interest using the pre-IPO stock. Once WorldWideWeb is public you will then be able to start selling that stock for growing your company. I am open to investing some money from my existing stock once it goes public. I will find 6 to 12 companies that have great products like you and WorldWideWeb will buy a minority interest. Each company will continue to run their own operation and will be promoted under the WorldWideWeb Brand. As you know everyone knows the phrase " WorldWideWeb " so with a collection of services we will become a major factor in the Internet world.
You have 10 minutes available to reply and make a decision as to proceed…
Already spooked by the scary pre-IPO's you have no idea who Mr Fadmof is or what he is connected to. A quick Google search just throws up endless spaghetti diagrams.
How do you quickly connect all the web concepts around Mr Fadmof? And – more seriously – how do you then separate the wheat from the chaff?
Gatfol is a massively parallel algorithmic system specifically developed to find concept connections on the web where ordinary keyword search proves too weak.
To quickly know what we are working with here, we feed Mr Fadmof's name and website address into our Gatfol enabled Mozilla or IE browser.
The Gatfol results immediately show a concern. Gatfol could find nothing of substance behind a barely known Fadmof enterprise called Kaftan Tag Green (other than a lifter product, some reflective panels – these are even linked to WorldWideWeb itself through Slideshare.net – and KTG being really just a reseller of ExonTech Builders Inc products of whom Gatfol could not find a direct ownership link back to Mr Fadmof. Gatfol also posits what KTG's exact connection is to Grown Builders Source regarding the Jetfreeze product that appears on the KTG website.
Of larger concern is WorldWideWeb itself. Other than a few self promoting paragraphs, Gatfol again brings up zero "substantiality" – no company info, no press releases, no sales data, no employee information, no presentations, no partner info, no customer statistics and no funding history.
Gatfol flags as a real concern the relative minor investments and startups in Mr Fadmof's history of copy store, computer store, golf club manufacturer and electric bike distributor.
Gatfol highlights that – with several million shares in an IPO, how does re-selling an oil filter on the KTG site make business sense? Manufacturing of course – but reselling? Gatfol picked up Kaftan Tag Green carries as "satisfied customers" huge enterprises like Martin Marietta, Chevron-Texaco and Halliburton, but could not find any wider verification of business relationships between KTG and any of these firms.
With Kaftan Tag Resorts  (another Fadmof startup/spin-off) stating annual sales at $10-$50 million per Alibaba.com and with property deposits alone each up to $1 million, why is the web connection for Fadmof resort developments given as 4tpc.com with no further evidence of any actual property sales? Gatfol showed that KTR also listed as country of origin "Hong Kong" as per Tradeim.com. With no other equivalent web entries, how can this connection be explained? Is Spartum Resort Management independent from Mr Fadmof in terms of ownership (Gatfol links Spartum as another possible obscure Fadmof historic enterprise)? Gatfol could not find any publically trading entity by this name other than that belonging to Spartum Properties Ltd.
If you use Gatfol in every single web search interaction, you would appreciate an investment relationship with Mr Fadmof ONLY pending clarification of the above…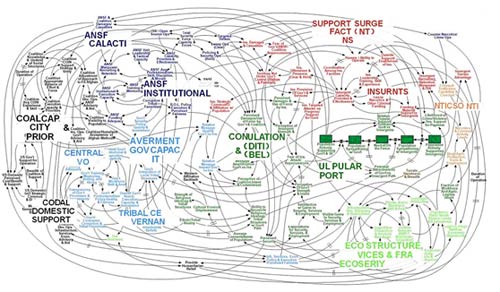 Gatfol makes business puzzles come together …