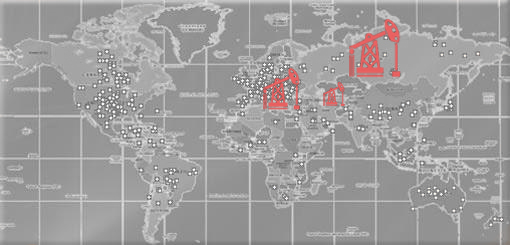 You have special energy related interests with team presence in Russia, Libya and Iraq.
You need to stay on top of security situations in these countries across many regions – in real time.
Using any of the large search engines like Google to get your information poses the following major problem:
What search words do you use?
"Security situation Chechnya"?
– but what if an online report exists that covers "Security situation Grozny"?
The capital region of Chechnya is relevant to you,
– but your search words will not make the necessary keyword "hits".
Do you enter another search to cover the keyword "Grozny"?
– and what if the report title does not include "Security situation" but rather "Military- and other threats"?
– once again your search words will not hit.
The amount of possible search word permutations can run into millions…
…making it impossible to cover them all manually…
Gatfol Tracker not only searches across the web,
but given the input of "Security situation Chechnya",
automatically expands the possible search word sets from this input
to hundreds or even thousands to produce the keyword hits that you need.
Let Gatfol Tracker be your search security across the world…