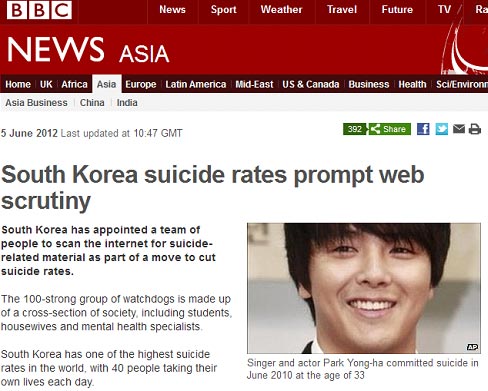 Gatfol predicts that South Korea's 100-strong team of internet suicide "watchers" will fail.
No amount of human monitors will be able to cover the full inflow of daily personal web information.
Machine monitoring will be necessary – and control machines will be primed with "danger" keyword lists.

"Suicide, take overdose, kill myself, goodbye cruel world" are obvious…
…unfortunately semantics deals the last hand…
 "reached the end of the road", "cannot taake (sic) it anymore" will not hit individual word lists

…without Gatfol lives will be lost….